All the Things You Should Do Before Hiring a Real Estate Agent
Entering the real estate market can be both scary and exciting — but you don't have to go into it alone. A real estate agent like Leslie Williams is your guide through either the home buying or selling process. Real estate agents can help act as a buffer for you, clarify paperwork, and ensure you get out of the whole situation happy with your decisions. Of course, a real estate agent isn't a wizard — they can't do it all on their own. They need you to do a bit of legwork before you even hire them. Here's what you need to do before contacting a real estate agent whether you are buying or selling a home.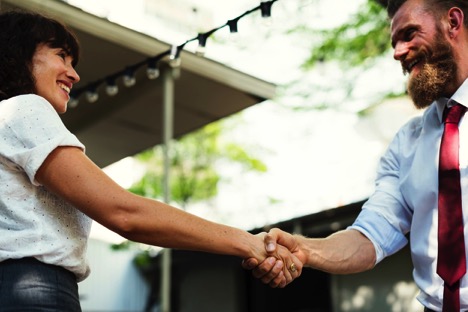 Buyers: Talk to Lenders and Get Pre-Qualified or Pre-Approved
Home buyers should get pre-qualified or pre-approved for a home mortgage loan before contacting a real estate agent. Getting pre-qualified not only shows your realtor that you're serious about purchasing a home, but it also provides home buyers with the information they need to create a budget regarding how much house they can afford. You may also hear about getting pre-approved versus pre-qualified. Pre-approval for a mortgage is a much more involved process. You will have to provide your tax returns, W-2s or 1099s, and whatever proof of equity you have as well as disclosing your monthly bills to determine your debt to income ratio. With pre-approval, the lender will pull your credit report with your written consent. If you get pre-approval, that lender is providing you with a conditional loan commitment and a Pre-Approval Letter. This can take a little bit of time to complete but you will want to get this done upfront first. Provide a copy of the pre-approval letter to your real estate agent and you will already be ahead of the game. See your local mortgage lender. Agents prefer their home buying clients to have a pre-approval letter over a pre-qualified letter. Now you're ready to go house hunting with your agent.
Sellers: Establish a Timeline
It's very rare for home-sellers to have all the time in the world to wait for the perfect offer on their house. You can help your real estate agent sell your house by your deadline by creating a reasonable timeline regarding how long before you need to be out of the house. The time of year you put the house on the market can have a significant impact on how fast it sells. Typically in most areas the Spring starts the buying season off. The height of the buying season is during the Summer while the Fall and Winter signals the season dieing down. Knowing this information and using it in prepping your home for sale can make a dramatic difference in how many offers you get and how fast your house sells. Consult with your local real estate agent.
Buyers: Peruse Open Houses in Neighborhoods
Once you have an idea of how much house you can afford from your pre-qualification or approval, it's time to look at what you can expect from potential neighborhoods you are interested in. Attending open houses gives you a much more visceral experience than browsing homes online. Plus, you can get more information regarding things such as neighborhood amenities. Going to open houses also helps buyers pick up on details they like and want. They can pass this information to their agent so they can find the perfect property that fits the buyers' needs.
Sellers: Get Your Property in Shape
Preparing the property involves clearing out clutter, removing excess furniture, and depersonalizing your decor. Don't forget to complete a deep clean of your home. If you don't have time to be thorough, opt to hire a professional to complete the job. You can expect to pay between $120 – $238 for a one-time house cleaning in Kingwood, TX. After a professional has deep cleaned your home, it's easier to maintain your home as the showings begin.
While you can start all these things before you contact an agent, one thing you should wait on is renovating. When it comes to home improvements, sellers should make improvements after contacting an agent so they can discuss what should be done. Depending on your selling timeline, it may be worth it to forgo the repairs and instead knock a few dollars off your asking price.
Whether you're hoping to buy a home or putting your house on the market, putting in the work now allows your real estate agent more time to sell your home or find the home of your dreams!
Article provided by Natalie Jones from HomeownerBliss.info.